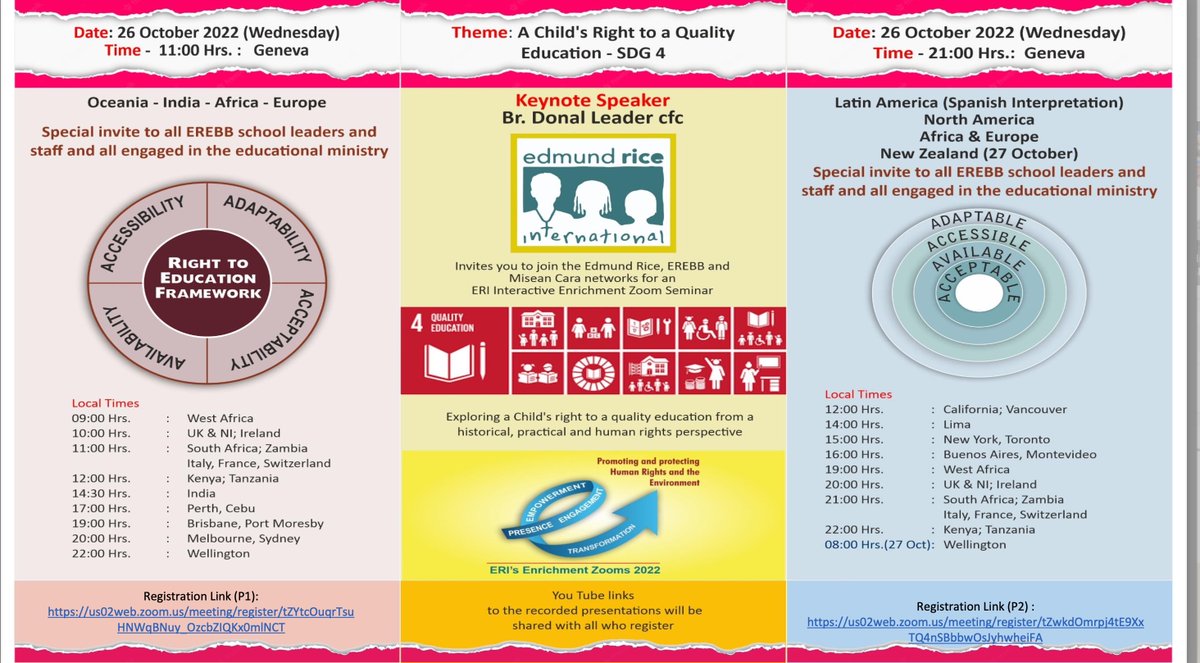 Join the EREBB community in conversation and exploration of the history and content of the adoption of the Right to Education as a core foundational principle for human rights. Wed 26 October 10.00am
ERI Enrichment Zoom – October 26th.   Theme: The Right to a Quality Education (SDG 4) Keynote Speaker: Br. Donal Leader cfc
https://us02web.zoom.us/meeting/register/tZYtcOuqrTsuHNWqBNuy_OzcbZIQKx0mlNCT
ERI Enrichment Zoom – October 26th
Objective: To begin a process of conversation and exploration across the EREBB network to explore the following:
a. The history and content of the adoption of the Right to Education as a core foundational principle for human rights
b. A review of how the Right to Education lies at the heart of the identity and mission of the Edmund Rice School and Networks
c. How the Right to Education might be adopted as a core dimension of the mission of Edmund Rice Education
e. To explore how the 4A framework (Affordability, Accessibility, Acceptability, Adaptability) proposed by the late Katerina Tomasevski, Special Rapporteur on the Right to Education might guide us in the above tasks.